A lightweight Facial Moisturizer that is Immediately absorbed into the skin while leaving the skin super Smooth, Radiant and Plump.
Apply serum to cleansed skin on face, neck, and lightly pat on to the skin with your palms. For best results, use both Morning and Evening.
Aqua, Hamamelis Virginiana Leaf Extract,caprylic Caprice Triglyceride Acmella Oleracea Extract,Propandial,Behenyl Alcohol,Citrullus Lanatus oil, Sodium Hyaluronate, Aleurites Moluccanus oil, Niacinamide Arachidyl alcohol, Leptospermum Scoparium oil,Arachidyl Glucoside, Phenoxyethanol, Squalane,Ethylhexylglycerin, Oenothera Biennis,Xanthan Gum.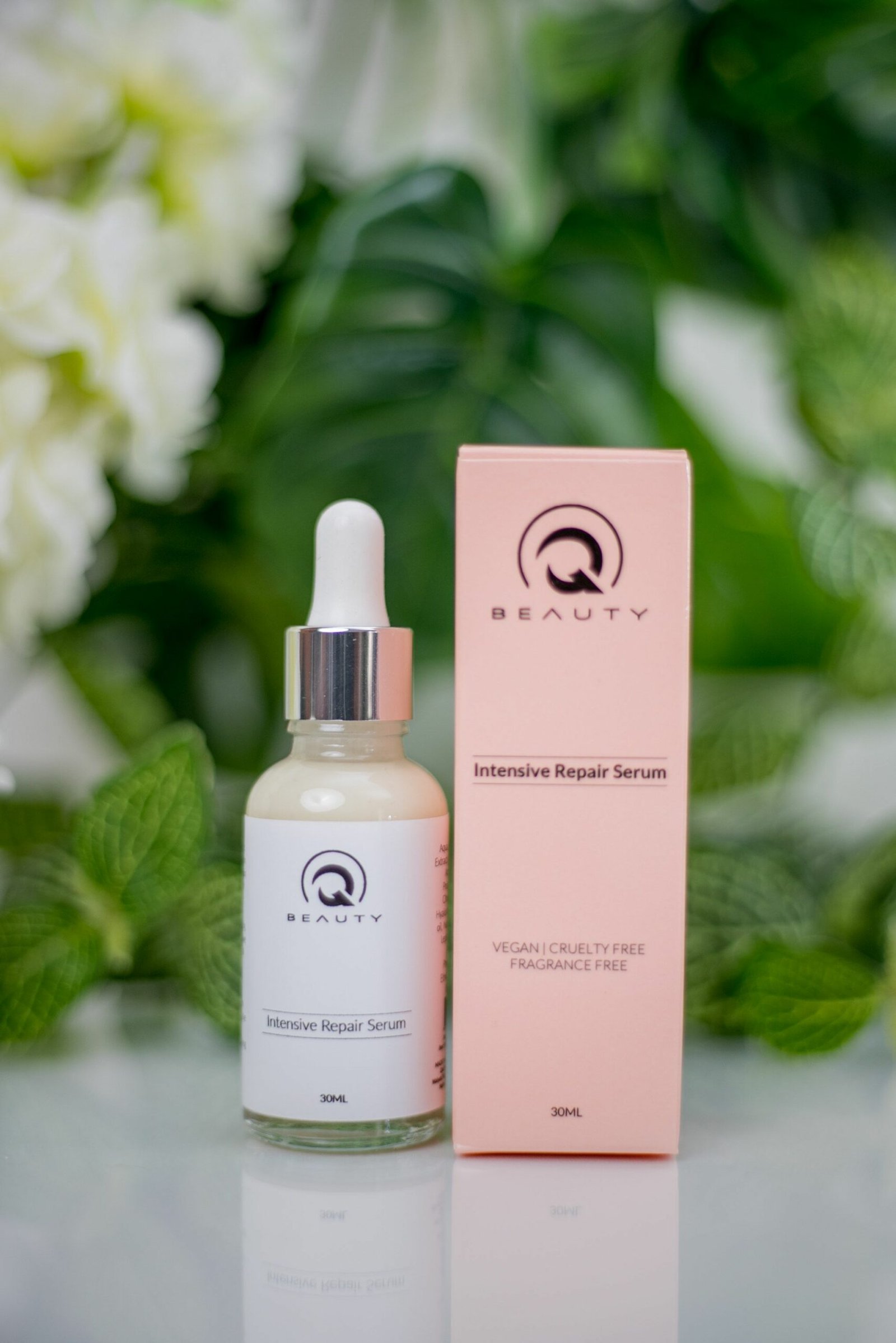 I had felt desperate about my face until I discovered these qbeauty products through an influencer. This serum really does what it says it will do, especially when combined with the other qbeauty products relevant to your specific issue. My face had multiple issues - hyperpigmentation, acne, dullness, dryness.. this serum REPAIRED my skin! It's so hydrating, the acne is gone, gradually the hyperpigmentation is resolving. This serum is really God sent. If you can, please get it.
Intensive Repair serum
The best serum I have ever used on my face, Its smooth, mild and very effective. The result is visible after two weeks of application. I love how smooth my face is and the glow is on another level. Thank you
Intensive repair serum
Having a sensitive and oily skin can be very stressful,but with with miracle jar serum,no more breakouts,this serum really came through for mi.i can only attest the goodness of this serum.my skin is happier.thanks to qasil beauty
Best of all moisturisers I have come across. Light and mild, yet so very effective. Thank you for introducing this beautiful product to your range of products.
Intensive repair serum
This is the best moisturizer I have ever used.My face used to be dry and dehydrated thanks to the serum now my face looks wow thanks to qbasil.